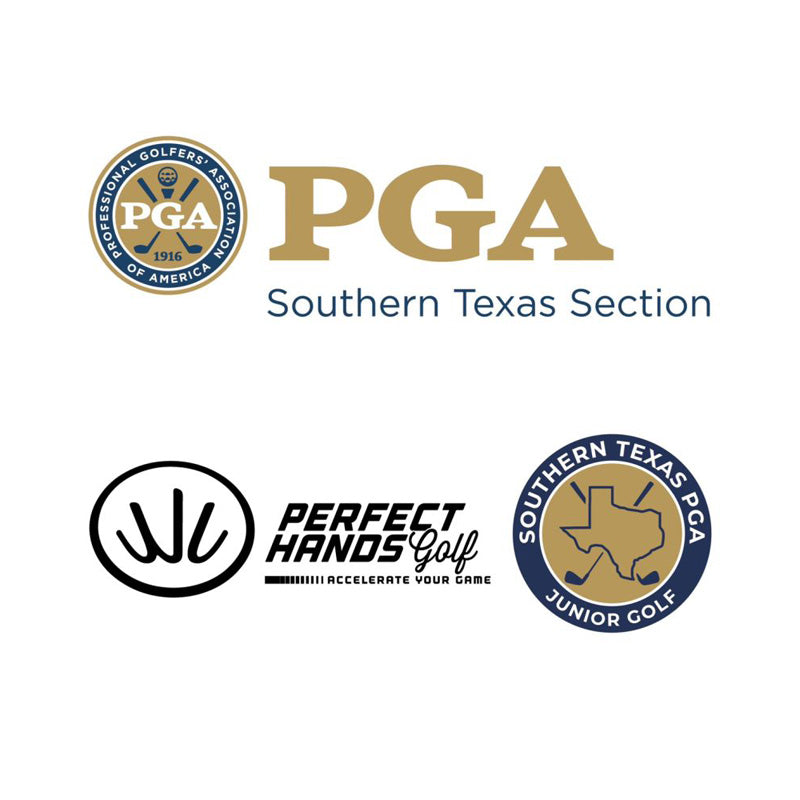 SOUTHERN TEXAS PGA SECTION PARTNERS WITH PHG SYSTEM TO ACCELERATE GOLF STUDENT LEARNING
The Southern Texas PGA Section (STPGA) and Perfect Hands Golf (PHG) are excited to announce a strategic partnership. The partnership is designed to help PGA Golf Professional Instructors accelerate golf student learning and development levels with the unique and patent pending PHG system.
"We are thrilled about our new partnership with Perfect Hands Golf," stated Thomas Hutton, PGA – STPGA Executive Director. "PHG understands the value in partnering with sections at a grassroots level. We believe that their product will help our PGA Members reach more students, young and old, as well as give our Junior Golf Members a great tool to improve their game."
 "We are very excited to partner with the South Texas PGA Section," stated Mario Karagianis CEO of PHG. "Our Perfect Hands Golf system will provide the system and tools needed for STPGA members to accelerate the learning curve of their students, while building higher clubhead speed and greater strength and distance capabilities."  
STPGA President James Brown from The Clubs at Houston Oaks added, "Perfect Hands was one of the most unique golf training aid products from this year's PGA Show.  You can immediately feel the muscles working to increase strength with resistance, while keeping the club on plane."
About The Southern Texas PGA
The Southern Texas PGA is one of 41 PGA of America Sections in the country and serves over 800 PGA Members and Associates that work within the industry each day. These Professionals are the experts in the business and game of golf.  The Section's geographical area includes the metro areas of Austin, Beaumont, Bryan-College Station, Corpus Christi, Houston, Rio Grande Valley, and San Antonio.
About Perfect Hands Golf
Perfect Hands Golf (PHG) was founded in 2018 and is a revolutionary swing and strength system that enables a golfer to quickly develop increased accuracy and distance through Resistance Training by encouraging Muscle Memory to occur at an accelerated rate, resulting in a perfect, on-plane swing, every time. For more details on the unique and patent pending PHG system, visit www.perfecthandsgolf.com