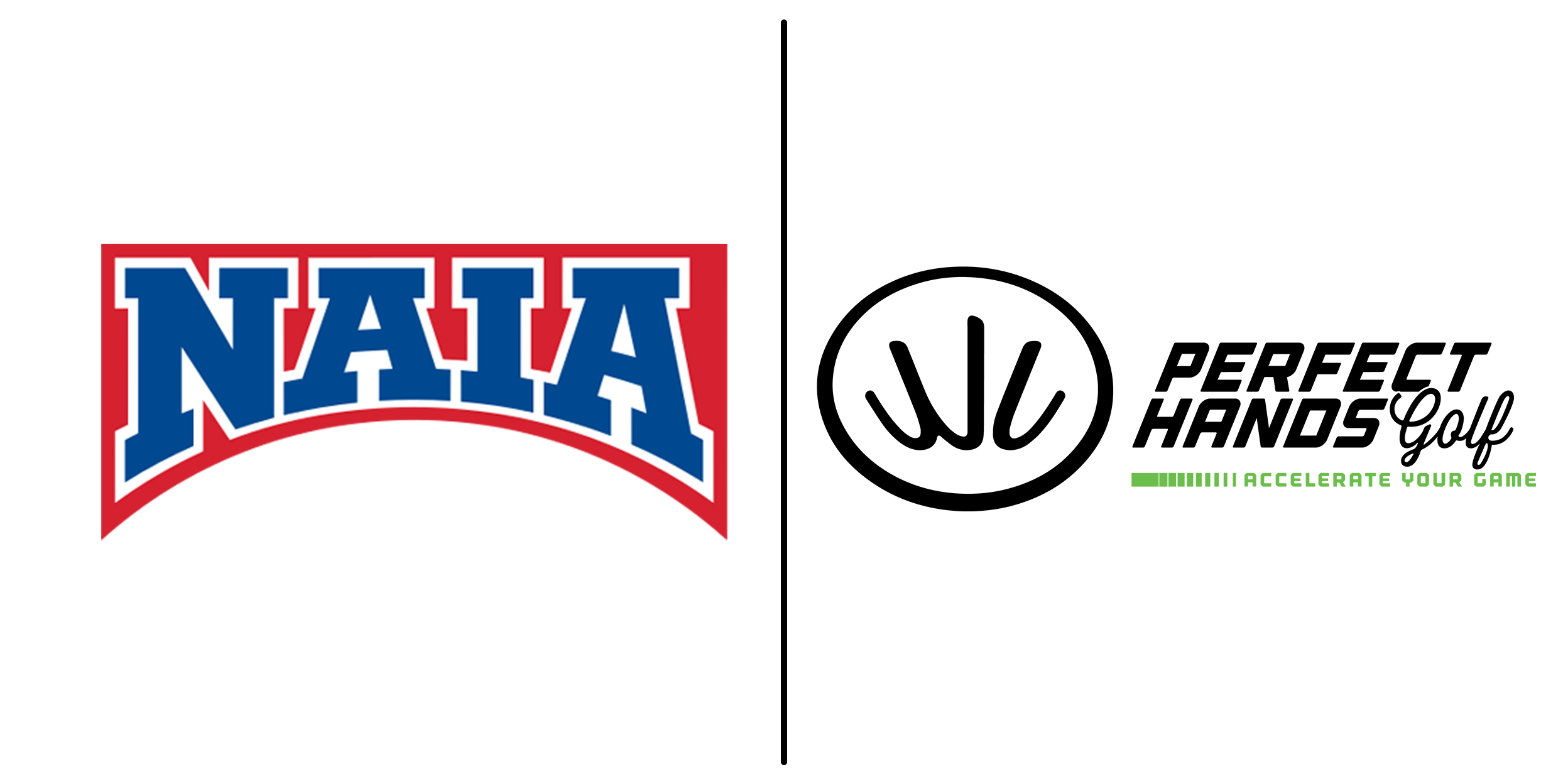 NAIA Partners with Perfect Hands Golf
KANSAS CITY, Mo. – The National Association of Intercollegiate Athletics (NAIA) announced that it has signed a partnership with Perfect Hands Golf to become the 'Official Golf Swing and Strength Trainer' of the NAIA. The agreement will span three years and conclude in March of 2026.
The company, located in Olathe, Kan., was founded in 2018 and has created a training system designed to assist each golfer's swing and strength, which are two of the most critical pieces of today's game.
"We are very excited to be endorsed as the Official Swing and Strength Trainer of the NAIA Men's and Women's Golf Programs," stated Mario Karagianis, CEO of Perfect Hands Golf (PHG). "When training with PHG, NAIA golfers will naturally feel a higher level of body connectivity while swinging their golf clubs, allowing their minds to quickly capture the feeling of a "Tour Player" level swing. Through repetition, this feeling is recreated as they improve the connectivity of their core movements, allowing advanced muscle memory to occur in record time. This will condition their minds and body's to effectively work together in generating more clubhead speed and longer distances on each and every shot, while staying on-plane. This partnership will provide the tools needed for NAIA members to accelerate their learning curve, which will create a level of consistency needed in their golf games to confidently attack every shot."
The new partnership will be complete with discounts to NAIA members, which will assist NAIA student-athletes, families and friends to further raise the level of their golf game, whether using their skills on the course in an NAIA Championship, or recreationally with friends and colleagues.
"Finding a partner to help our golfers improve their game was definitely a goal and we have found that with Perfect Hands Golf," said NAIA President and CEO Jim Carr. "We strive to find strategic partnerships to assist our members in a multitude of ways and we are happy to have found a new avenue with our newest strategic partner."
For more information on Perfect Hands Golf, click HERE!
ABOUT NATIONAL ASSOCIATION OF INTERCOLLEGIATE ATHLETICS (NAIA) The National Association of Intercollegiate Athletics (NAIA), headquartered in Kansas City, Mo., is a governing body of small athletics programs that are dedicated to character-driven intercollegiate athletics. NAIA members provide more than 77,000 student-athletes with opportunities to play college sports, earn $800 million in scholarships and compete in 28 national championships. naia.org | @NAIA
ABOUT PERFECT HANDS GOLF
Perfect Hands Golf (PHG) was founded in 2018 and is a revolutionary swing and strength training system that enables a golfer to quickly develop increased accuracy and distance, which are arguably the two most important parts of a golf swing. With minimal thinking, PHG accelerates the learning curve for any level of golfer by correctly teaching a repeatable, on-plane golf swing, without restricting the golfer's motion during practice indoors or outdoors. Simultaneously, PHG safely increases a Golfer's strength through resistance training based on your body's natural range of motion and not some machine. Ranked #1 by multiple Junior Golf Tours, PGA Professionals, and Golf Associations, PHG is changing the way golf is taught based on the fact that improvement happens fast and is immediately noticeable in as little as 5 swings! For more details on the unique and patent pending PHG system, visit www.perfecthandsgolf.com